Sr Lily Driciru
Global trends are inviting and appealing to all child care institutions to embrace child re-unification or placement in different family or community-based care alternatives, leaving child care institutions (CCIs) for emergencies and transitory care. However, this move has emerged with yet other challenges such as food and health care support, parental care, training skills, family strengthening skills, counseling, life skills training and job skills development among others.
Catholic Care for Children Uganda's (CCCU) field assessment reveals that, the transitional alternatives or de-institutionalization favours more the girl child who is often preferred, thus leaving out the boy child who then stays longer in the Institutions. As the boy child out-grows the institution age limit of 18+ years, he requires sustainable support for his care and independent living which turns out to be a 'mystery' to them, hence sending them to streets to seek for support.
Some of the boys would wish to start a life as they clock 18+ but they are overwhelmed by some challenges. Alex Bamwesigwe (in photo) willingly shares some of the challenges the youth face. He is a biological brother to Natuhamya Robert and both have been raised in St. Mugagga Boys Home. They come from Mitooma District in the Western part of Uganda. They lost both parents when they were very young.
According to reports from their relatives, their parents died of HIV/Aids in 2006. Alex who is the elder brother to Robert was five years old when their parents passed on. Alex accordingly faced unbearable challenges at such a tender age as he had to lead the household where he lived with his young brother Robert and a one-year-old sister who was later adopted by an Aunt. He would fend for the young brother and solicit for food from the neighborhoods after doing works such as collecting garbage, sweeping compounds and fetching firewood or water.
Unfortunately, while still struggling under such unhealthy conditions, the so-called known relatives had connived to kill the children so as to inherit their land. This fell in the ears of one of the neighbors who helped Alex and Robert to flee to the Children's Home in Jinja.
Alex was received in the Child Care Home at the age of 6. The Home cared and educated him up to secondary level and obtained Ordinary Level School Certificate. He later joined a vocational training, where he majored in building and construction and he was awarded a Certificate. His brother Robert has just completed senior four. During Alex's stay at the Institution, much effort has been made to re-unite him with the relatives but in vain. Thank God, Alex's inherited land was secured with the help of Local Government Authorities.
Unfortunately, the resettlement process proved difficult due to the fact that he was taken to his grandmother who barely had adequate support and a roof over her head!
"My Grandmother lives in an extremely small, old house which cannot accommodate us all. She would only accept to house me if I can feed myself and care for her! However, I'm struggling to survive by offering casual labour at some construction sites where I can get some money to rent a single room. During my free time, I mold bricks to hopefully construct a small house on the plot of land we inherited. I'm struggling to balance between daily survival and making bricks for the construction," Alex explains.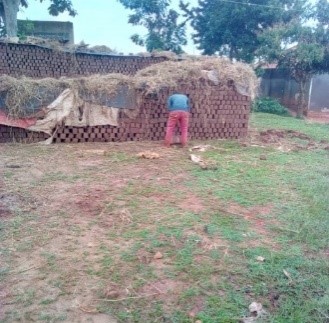 Basing on the above background, Alex is battling to meet societal challenges through savings. For this reason, St. Mugagga Boys Home seeks to help Alex to construct a house. Since he has vocational skills in building, the Home seeks to help him with a tool box with which he can use to work for his own survival. A simple budget for re-settling him would be a contribution for the house project material of US $1,500.00; for a tool box: US $250.00; and a re-settlement package of US $150.00
Alex is working extremely hard to construct a house in order to settle with his siblings near their grandmother.
Kakuuma Jude (in picture below) offers yet another experience. He was found around a waste dumping ground near Iganga Hospital, then a baby of about nine months. The place where baby Kakuuma was found is located in the current day Nakavule Local Council One. The villagers and the local leaders rushed him to Iganga Hospital, where he was given first aid. The case was later reported to the Police whereby the baby was referred to St. Philomena Babies Home as the Police continued with investigations.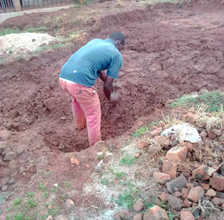 Unfortunately, Police investigations yielded no positive results. Hence, the Catholic nuns as St Philomena continued to take care of the baby. At the age of 4 years, he out-grew the babies home age limit and was transferred to St. Mugagga Boy's home. The two homes raised the baby without information regarding his biological background.
After failing to trace the biological background of the baby, the administrators of the Babies Home resolved to baptize the baby as Kakuuma Jude. Kakuuma literally means; 'God protects'. The history available reveals that he was given the name Jude because he had been picked up on 28th October 1999 which is the feast day of Saints Simon and Jude Thaddeus.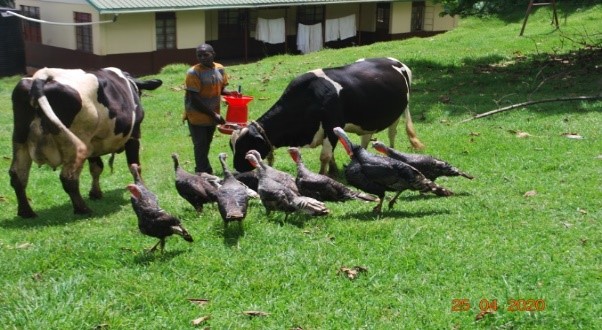 As the Care Home could not easily locate the family of Kakuuma Jude, and the hopes of tracing his biological background turned out to be a failure. St. Mugagga Home has, however, done its best to care and educate Kakuuma so much that now as he clocks 21, he holds a Certificate in Carpentry with no one willing to even just foster him!
Basing on the information about him, he is but homeless! This then requires that he be helped to start a new life in a location of his choice. For this reason, that the Care Home finds it necessary to rent for him a single room in town where he can sleep and do carpentry for survival. And since he has skills in carpentry, he only requires a carpentry tool box which can serve as a start-up capital for earning a living and starting an independent life. His start- up capital would be first 3 months rental of $100.00; a re-settlement kit of $150,00; and a Carpentry tool box worth $500.00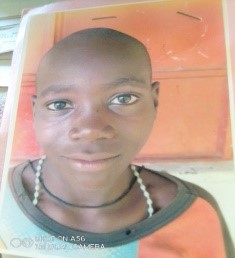 Another case is this of George Waiswa (in picture below) who was born in December 26, 1998 with his twin sister Babirye Edisa. Their mother died three days after delivery. The babies were taken to St Philomena, Iganga Babies Home. Due to fear and extreme poverty their father abandoned the children and went missing to date.
The Boy was later transferred to St. Mugagga Boys Home, where he grows up and obtained a certificate in welding and metal fabrication. Unfortunately, he does not have a relative who identifies with him and no home to go to yet he too has out-grown the boys' institutional home age limit.
In order to re-settle Waiswa, the Institution has to empower him fully to have a safe landing in the ordinary community. George too would require the following package for resettlement: a contribution for a house project material of US $1,500.00; a tool box for welding and metal fabrication worth US $600; and a re-settlement package of approximately $150. 00
These are a few examples of boys who cannot easily relocate following the global trend of transition from institutional care to home or home like environment. They serve as examples of those that require urgent support for holistic sustainable and successful resettlement. While many come up when it is a girl child, who will come to the assistance of Alex Bamwesigwe, Kakuuma Jude and Waiswa George?