KENYA: Catholic Nun Giving Care to Children Living with HIV Advocates for Elimination of Stigma
Sr. Jecinter Antoinette Okoth, FSSA
At a registered charitable children's institution located in Karen, a suburb of Kenya's capital under the Archdiocese of Nairobi, Sr. Mary Owens a member of the Institute of the Blessed Virgin Mary (IBVM) popularly known as Loreto Sisters together with other staff of Nyumbani Children's Home provide comprehensive care to orphaned children living with Human Immunodeficiency Virus (HIV).
The home which opened its doors to the first three children almost three decades ago, has since expanded and currently cares for hundrends of children and over 80 have been reintegrated back to the society.
During a visit to the home by the Association of Member Episcopal Conferences in Eastern Africa (AMECEA) Social Communications Department together with the Association of Sisterhoods of Kenya's Catholic Care for Children in Kenya (AOSK-CCCK) on Monday, August 24, Sr. Owens revealed that the biggest challenge for children living with HIV is stigma.
"One area that really needs to be tackled when it comes to caring for HIV+ children is the elimination of stigma," the Loreto Nun who is the Executive Director of Nyumbani also known as Children of God Relief Institute discloses with a lot of pain expressed on her face.
"Over the years we have worked with our children to build their self-esteem, to help them believe that living with HIV is simply living with a condition and we are always available to them for help. Today, 28years later, we are still struggling to eliminate stigma," the nun narrates.
Nyumbani is a realization of the vision of the late Fr. Angelo D'Agostino, a member of the Society of Jesus (SJ) who invited Sr. Owens the co-founder of the home. Together they began the noble cause to give opportunity to children living with HIV.
"Back in 1991, Fr. D'Agostino invited me to join him in the work. He was to be a psychiatrist and I was to be a psychological councilor," Sr. Owens recalls how the home began. "We had barely started the institute when he felt God's call to reach out to the abandoned children who were living with HIV, those who were left on the side of the streets, some behind a hospital or abandoned by extended family because of fear, ignorance or stigma, so on 8th September, 1992 we started."
According to the Irish Missionary and a native of Dublin who works together with Sisters of the Adoration of the Blessed Sacrament, stigma is a major drawback on the holistic growth of HIV+ children and she calls for enlightenment of members of the society to embrace those infected.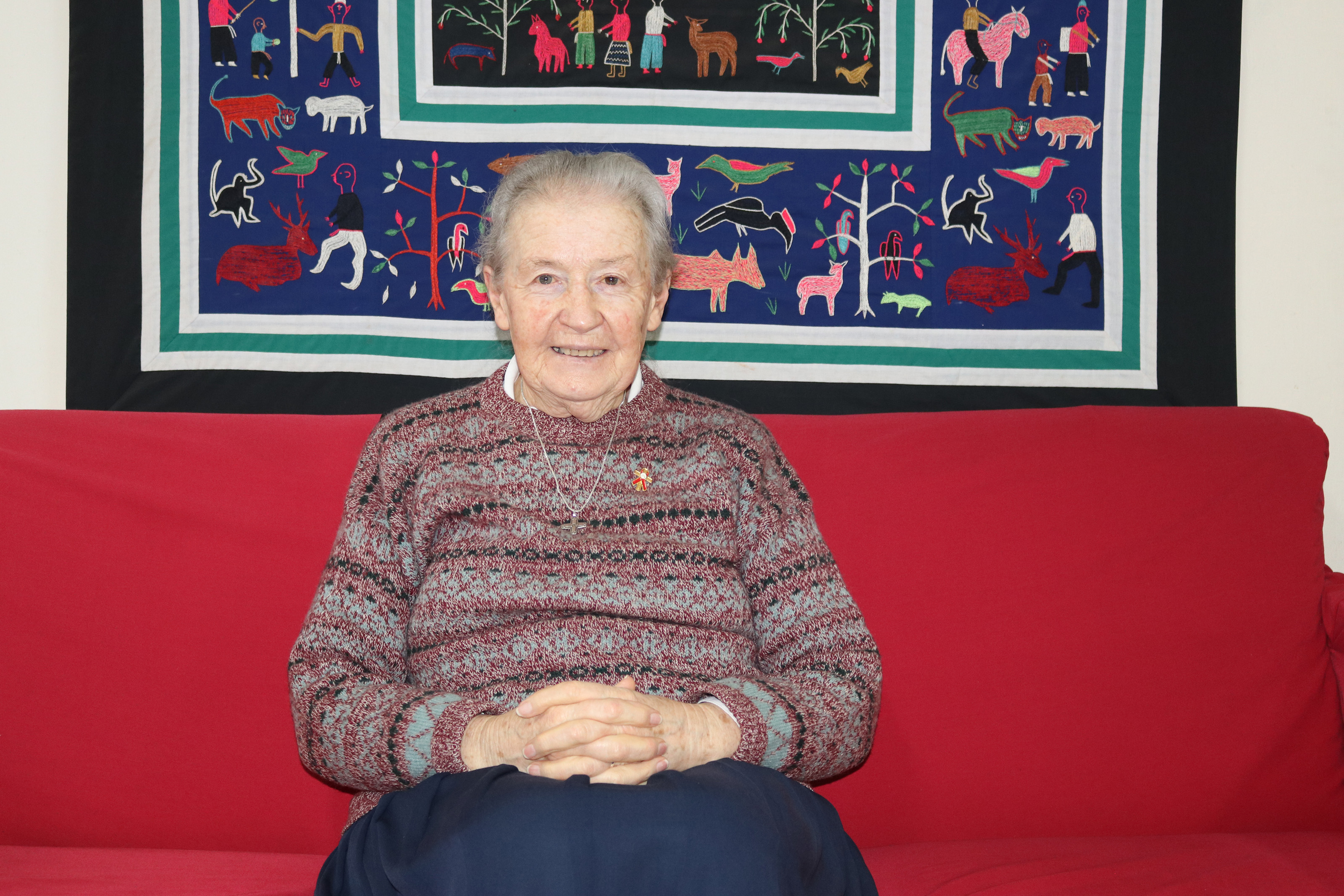 "My sincere plea is to Pope Francis and the entire church, President Uhuru and the government of Kenya to bring awareness to the people that stigmatizing those who are HIV+ is a gross injustice," Sr. Owens appeals.
She adds, "If a person can live with HIV like those with other medical conditions such as diabetes or high blood pressure, HIV can be contained but we are yet to get there."
"So, if our top leaders in the Church and in the country begin to advocate for this change of attitude, since they have authority in the society which the normal ordinary people do not have, those living with HIV will begin to develop their talents and grow holistically," she explains in an interview with AMECEA online.
Sr. Owens recalls an incident when children from Nyumbani could not freely enjoy having fun with other children because of their status.
"We had a case when a group of children from Nyumbani were taken to a fun resort. When a parent of other children who had also come to have fun heard that we were from Nyumbani Children's home, we were asked to take away our children. This really broke my heart that our children can face such a stigma," the nun who had been awarded by the Ministry of Health in Kenya in appreciation of her tireless service and dedication to the country's Anti-Retroviral Therapy (ART) program, narrated painfully.
Nyumbani Children's home whose mission is "to provide quality comprehensive care and support to HIV infected and affected children, families and communities in a sustainable manner," has expanded since its establishment and in 1998, a community based care program called Lea Toto in Nairobi Archdiocese was established to care for HIV+ children living in the informal communities surrounding the city of Nairobi which currently has about 1500 children.
In 2006, an outreach program called Nyumbani Village was started in Kitui Diocese to care and support both HIV affected and infected orphans and aged, destitute grandparents.
Sr. Owens is proud of the success realized by Nyumbani. "I am happy that these children are alive. Some have grown up and already have partners and children. The fact that they have the opportunity to live their life to the full is to me the biggest achievement," she underscores joyfully.